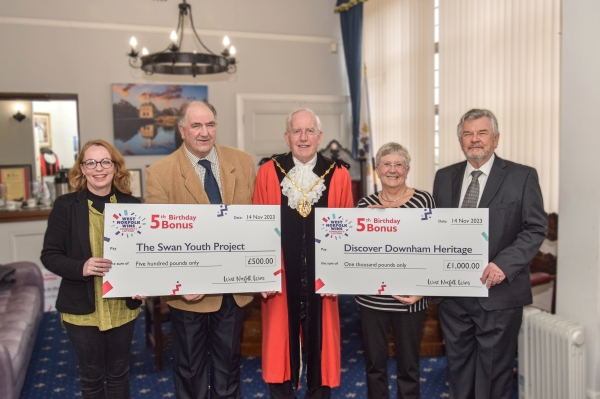 West Norfolk Wins - Good causes receive a birthday bonus
16 November 2023
Local good causes were today presented with cheques following the West Norfolk Wins Community Lottery's 5th birthday bonus competition.
Representatives from Discover Downham Heritage, Swan Youth Project attended a cheque presentation in the Mayor's Parlour on Thursday, 16 November 2023, where they met the deputy Mayor Cllr Paul Bland and Cabinet Member for Finance, Cllr Chris Morley.
Discover Downham Heritage increased ticket sales above the target and received a payment of £1,000. Swan Youth Project Downham received £500, and brand-new good cause Linnets in the Community received £250.
Cheques were presented to the charities by deputy Mayor Paul Bland and Cabinet Member for Finance, Cllr Chris Morley.
Cllr Chris Morley said: "It was lovely to meet the people behind these good causes, who work so hard for their communities, and I was particularly interested in how this additional money would help them with their projects. In these cash-strapped times lots of people rely on the work of charitable organisations and they in turn rely on donations and grants. Supporting charities by buying tickets in the lottery provides a WIN all round."
Christine Austin, Trustee for Discover Downham Heritage said: "The money is particularly welcome at this time and is being put to good use with the purchase of two card machines to enable the centre to deal with the ever increasing need to accept payment by card. Excitingly, the rest of the money will go towards the conservation of 2 beautiful marching banners that have been donated to the centre. The banners are thought to be circa 1890 and are in very good condition for their age but they do need some repairs which will have to be undertaken by a textile conservationist."
Anna Foster, Project Manager, Swan Youth Project said: "We plan to use this money to create a new sensory room at the centre to help individuals of all ages with varying levels of cognitive and physical abilities. It will also support positive mental health for our users."
West Norfolk Wins is a fun and effective way for good cause in the local community to raise funds, there is no set up costs or admin fees. West Norfolk Wins - Support a good cause & maybe even win big! - West Norfolk Wins
Our causes are on track to raise £25,646.40 this year
822 tickets of our 4,180 ticket goal
More top stories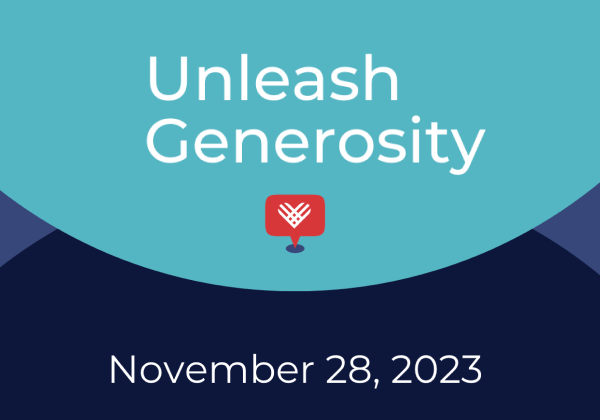 Giving Tuesday '23 is approaching!
Giving Tuesday is approaching, and it could be the perfect time to sign up to our community fundraising lottery! With no setup costs , and no hassle , you could unlock unlimited monthly fundraisi...
18 October 2023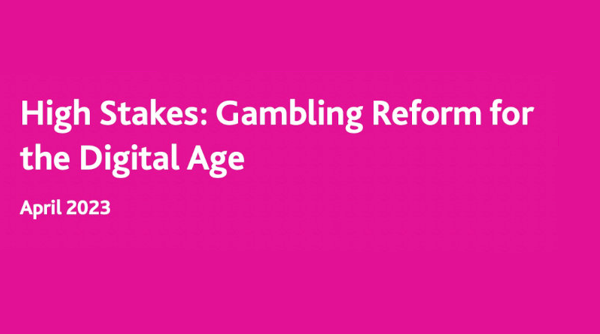 Moving to 18+ is now complete
As we're sure you've seen by now, the UK government has unveiled its long-awaited white paper titled "High Stakes: Gambling Reform for the Digital Age". This follows the government's revie...
02 October 2023
Back to full list
Our causes are on track to raise £25,646.40 this year
822 tickets of our 4,180 ticket goal